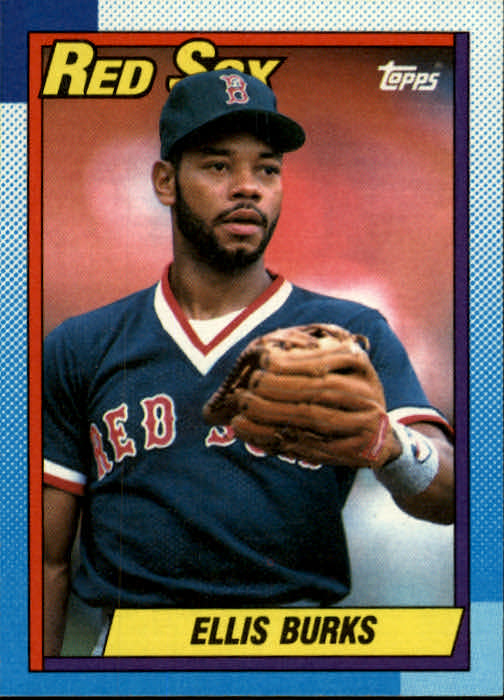 On May 17, 2016 I found the above card in my mailbox. I found it really curious and I posted the below on Facebook:
"I found this in my mailbox today without a note or anything. I think someone is trying to send me some sort of a message.
But what could that message be?"
It was that day that the Baseball Card Bandit (BCB) first came into my life. Actually, I should say that this was the day that the first BCB, the domestic BCB, came into my life. For more than a year, not more than a few weeks go by without a new baseball card appearing in my mailbox. As the summer of 2016 progressed, I figured out who the BCB was (I will name him once his last card shows up in this blog) but there have since been more BCBs that have been mailing cards to me from different parts of the country.
Is it just one person? Is it more than one person? The answer to those questions are: yes. Yes, for the most part it is one person and yes, it's also more than one person. How many, I can't be sure. But this set of blog posts are going to focus a little on the BCB but a lot on the men captured on these cards.
I earnestly started following baseball—specifically the Boston Red Sox—in the summer of 1986. It was the summer after my fifth grade year and the Red Sox were doing something that they haven't done since my little brother was born in 1978, they were competing for a pennant. They started out hot and just kept on chugging led by Roger Clemens and Jim Rice.
Before this summer*, I had watched baseball but I didn't watch baseball, if you know what I mean. I knew of players like Wade Boggs and Dwight Evans and I definitely knew who Jim Rice was. He was the big dude that hit a lot of homeruns, but at the same time seemed to hit into a lot of double plays. My dad used to say that Rice's license plate read 4-6-3, which is a. what you would write in your scorecard if a player hit into a double play (grounded to second [4], who flipped to short [6] for one, who threw to first [3] for two outs) and b. it's a really old joke. But I didn't care, I'd gladly exchange a double play for the potential of a monstrous home run any day.
* When I was in third grade, I won tickets to see the Red Sox play the Kansas City Royals at Fenway. I was beyond pumped—it was my first time seeing any sporting event live—but the game was rained out. We were told that the following day, there would be a double-header and we'd get to see two ball games for free. That day I saw six Hall of Famers play: Rice, Wade Boggs, Dennis Eckersley and Cary Yastrzemski (I can't believe I spelled that correctly without going to Google—I'm so awesome) for the Sox and George Brett and Gaylord Perry for the visiting Royals. But, I begged my dad to leave in the first inning of the first game. Why? We were in the bleachers and right before the first pitch, two dudes two rows ahead of me, sparked up a joint and were passing it back and forth. I didn't know what marijuana was, so I must have been staring. All of a sudden, a lady turned around and said, "Do you know what they're doing?" "No," I answered. "DRUGGGGGGSSSSSS!" I freaked out—remember this is during the time of Nancy Reagan where pot equaled heroin—and my dad was perplexed as to why I wanted to leave. I wouldn't tell him (I did not want to implicate him in a crime, if we were all to be arrested!) so I made up an excuse, "It's too hot." He basically told me to tough it out (which is what I would say to my own kids) and we stayed for the rest of the day.
1986 was also the year that Roger Clemens showed up and man, he was something else that year. Every time he took the mound, you knew he was going to win. And not just eek out a game, but that he was going to thoroughly and completely dominate. It was amazing to watch him pitch. He instantly became my new favorite Red Sox.
What does this have to do with Ellis Burks? Glad you asked. You may have heard, but the Sox ended up losing the World Series that year and things didn't get much better in 1987. By June, the Sox were hopelessly looking up and the team went into a full-fledged rebuild mode. All of the veterans (aside from Boggs, Clemens, Rice and Evans) were shipped out or benched and a bunch of new players were brought in. Mike Greenwell (more on him next time), Todd Benzinger (who looked like he lisped really hard while saying his own last name), John Marzano (a true Olympic hero), Sam Horn (someone should name a message board after him) and Ellis Burks all became starters by mid-season and the future looked pretty bright.
Unfortunately, only two of the five sustained any sort of success; Greenwell and Burks.
I immediately gravitated towards Burks because he did two things really well: he stole bases and hit homers. While it seemed that just about every team had one or two exciting, two-way players, the Red Sox just seemed to have these old mashers who might hit a homer but would probably strike out. Or if they got to first, they'd have to wait for three other guys to get a single before they scored. What was new and exciting the previous year, was slow and boring in 1987.
I'd much rather have Cincinnati's Eric Davis than Don Baylor or Oakland's Jose Canseco rather than Dwight Evans or the Mets' Daryl Strawberry than Jim Rice. Those guys were flashy and fast and powerful, and most of all they were young. They were the definition of the new 1980s baseball player, the kind that can hit a dinger, steal a base and make an-over-the-wall catch. Did you see what Bo Jackson did last night? Unless he's playing in Fenway, no one is doing that in Boston.
But Ellis Burks was different, he was a part of this new brand of baseball player. He covers a ton of ground in centerfield (broken-down Tony Armas played the same position a season ago, are you kidding me?) and when he gets a hit, he can take the extra bag with ease. He's awesome. I can't wait to watch him for the next 15-20 years. How many World Series is he going to lead this team to? Probably five or six, bare minimum.
Those dreams were never realized* and he played six injury-plagued seasons with the Sox, making the All-Star team in 1990. He didn't play in that game though because, you guessed it, he was hurt. After he left Boston, he became a pretty good player hooking up with the White Sox, the Rockies, the Giants and the Indians where he had some really solid years and made another All-Star team. Actually, he put up huge numbers in Colorado, slashing 306/378/579 with 115 bombs in five seasons.
** It wasn't just me who thought that Burks was going to be something special. When the original RBI Baseball was released for Nintendo, Burks was the only player on any roster who didn't appear in his team's games. What I mean by this is that the Red Sox were represented on the game by the 1986 team and Burks was listed as a reserve outfielder. He did not play one inning for that team, but the programmers must've thought that Burks was something special. Or they confused him with Mike Greenwell, who did play more than a handful of games with the 1986 team. Either way, Burks still rules.
He made it back to Boston in 2004 where he was the stereotypical "veteran presence" who plays once or twice a week and offers advice to the kids. But he only got 11 games that year because, yup, injuries. The one image that I'll never forget is the plane landing from the journey back from St. Louis. Burks was the first one off the plane, holding the trophy and a big smile. Maybe it was the five or six championships that I envisioned but it was one and that is more than enough.
There was a lot of things that I liked about Ellis Burks. For one thing, I looked at him as if he were "my" player. Roger Clemens, Jim Rice, Wade Boggs, Dwight Evans; they all started their career before I became a baseball fan. I looked at them as if they were someone else's ballplayers. Ellis Burks was a rookie when I was a rookie. I got his first year card in a pack of Topps and it was organic – I didn't have to go to a card store and pay $15 for his rookie. It was right there in a pack that I bought at Cumberland Farms.
And secondly, by the late 80s and early 90s, the Red Sox underwent a whitewashing where Ellis Burks was the only black guy on the team. I guess that I empathized with him. Not because I was black in a sea of white faces, I'm not, but because I was a gawky, awkward teenager who felt as if I never fit in. I tried and I think to an extent that I was semi successful, but I always felt out of place. I imagined Burks felt the same way. Whether he felt this way or not—and I can very well be projecting here—I'm not sure, but for a long time, Ellis Burks vanquished those feelings and it gave me the inspiration that I could too. That I might be different but at the same time I could also be a success. Ellis Burk was and still is the man.
I can think of no better way of starting this series than with him.